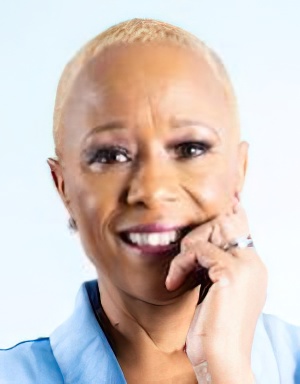 Denise Banks-Wilson
Family Journey Mediation, LLC

Click here to email
Click for Full Website
Virtual
Charlotte , NC 28277
USA
618-844-1122
MEMBER OF:







Description of Practice
About My Practice
I work with families to create parenting agreements that consider the needs and desires of the children and the reality of family dynamics and resources. When families design their own agreements, they are more likely to reflect family values and the goals they have for their children's lives. A solid parenting agreement can guide the coparenting relationship going further and most can be completed in 2 – 3 sessions. As a convenience to families, I provide services via conference call and online.
Why I Do This Work
My goal is to help parents navigate the minefield, mystery, and magic of coparenting through separation and divorce. As a coparent educator, I have worked with over 3500 parents who've struggled with the sometimes confusing and chaotic world of coparenting. I have conducted over 350 mediations. While I only work with the parents, I do the work for the children. A healthy coparenting relationship will not only reduce the chaos and uncertainty in the parent's lives but will give the child the sense of peace and security they deserve.
My Strengths
I have over 16 year of experience helping parents understand the importance of having a healthy child-focused coparenting relationship, for their benefit and the benefit of the children. Together we can identify coparenting strategies that work for them. My superpower is to be patient and compassionate while this growth and learning is taking place and to always remember that …. it's easier to raise a healthy child than to fix a broken adult… Fredrick Douglass
Professional Background
Certified Divorce and Family Mediator, Northwestern University 2012
Certified Divorce Coach, CDC Certification Program, 2018
Certified Online Family and Divorce Mediator, Mediate.Com 2020
Experience
I served as lead facilitator for the Illinois' court mandated coparenting class and has had over 3500 parents attend her workshops. Denise received her Family Mediation Certification from Northwestern University and has conducted over 350 mediations since 2012.
Degrees
B.S./M.S. - Illinois State University 1984/1986
Training
| | | |
| --- | --- | --- |
| Dates | Trainer(s) | Title |
| 2012 | Northwestern University, Chgo | Divorce & Family Mediation - 40 |
| 2016 | Mediation Council of Illinois | Annual Conf. - Appx. 15hrs, pr. year (2016/2019) |
| 2020 | APFM | Town Hall Series - 6 |
| 2020 | Mediate.Com | Online Family Mediation - 20 |
Approach
My approach to family mediation is to help parents develop a parenting plan that works for them - a guide to their coparenting relationship going further. I refer to my parents as Mom and Dad, in order to appeal to the most common denominator in their relationship - the responsibility for and love of their child. I believe that a solid parenting plan should be rooted in meeting the needs of the child and the parent's goal for the child's future. I support parents by providing resources for making the most informed decisions possible.
Fees
The cost for mediation is $225 per hour (minimum of three hours required). This fee includes: One 3-hour mediation session Preparation and drafting of Parenting Agreement Up to 1 significant revision of the final agreement All phone and email support Preparation and drafting of Parenting Agreement
Up to 1 significant revision of the final agreement
All phone and email support

Areas of Practice
Professional Services
References available upon request.
This dispute resolution professional keeps professional liability insurance.