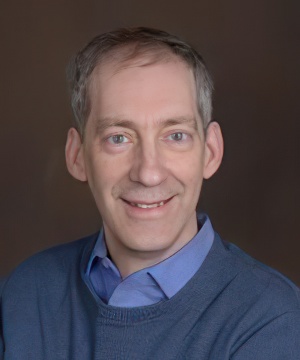 Glen M. Bickford
Bickford Mediation

Click here to email
Click for Full Website
Bloomington- 7809 Southtown Ctr. #183 55431
Rochester- 624 3rd Ave. SW 55902
Bloomington/Rochester, MN 55431
USA
612-670-7980
MEMBER OF:

Description of Practice
One hour free consultation for Divorce, Family, Elder, Church and Civil Mediation by a skilled caring professional in Twin Cities Metro, Southern Minnesota and beyond. Weekend and evening appointments available. Mediation saves thousands of dollars over litigation. Call me: I get results.
Professional Background
I've worked in high conflict and high stress jobs for twenty years as divorce and family meditator/expeditor, interim pastor/consultant (12+ churches), and ER/ICU/Hospice chaplain. I am trained in Civil and Family Mediation, Early Neutral Evaluation, Custody Evaluation, Parenting Time Expediting/Consulting, Elder Mediation and Church Mediation, Consultation and Facilitation.
Experience
I have mediated hospital disputes since 1995, church disputes since 1992, and divorce/family disputes (for MN Courts and privately) since 2006.
Degrees
Yale University 1989 M.Div., UW-Madison 1986 B.A.
Training
| | | |
| --- | --- | --- |
| Dates | Trainer(s) | Title |
| 1998 | Interim Min. Network, Baltimore, MD | Conflict Resolution for Interims 20 hours |
| 2004 | Center For Dispute Resolution, Boulder, CO | Civil Mediation Training 40 hours |
| 2006 | Hamline U. Law School, St. Paul, MN | Family Mediation Training 40 hours |
| 2006 | Mennonite Peace Ctr., Lombard, IL | Church Mediation Training 40 hours |
| 2011 | Hamline U. Law School, St Paul, MN | Parenting Consultant Training 16 hours |
| 2007, 2011 | Maryellen Baumann and Jim Goetz | Early Neutral Evaluation Training, MN 3rd Jud. Dist. 32 hours |
| 2011 | Peter Steinke | Bridgebuilders Church Conflict Training 24 hours |
| 2012 | MN Ass. Custody Res. Specialists | Custody Evaluation Training 40 hours |
| 2012 | Janeen Massaros | Elder Mediation Training 24 hours |
Approach
I am easy to work with. I provide structure and allow as much control of the mediation process by parties as is helpful. Though it may be stressful, I enjoy the process and clients like my style. My personal style is low-key and supportive. I go the extra mile.
Fees
FREE FIRST CONSULTATION. I use a sliding scale based on need and income for subsequent sessions. Mediation costs much less than traditional courtroom litigation. Will travel to you.
Other Information
I travel to you in and around the Mpls./St. Paul metro area and in Southcentral and Southeastern Minnesota. My website is www.resolveconflictnow.net
Areas of Practice
Adult Family
Civil (general)
Community
Congregational
Cross Cultural
Divorce (all issues)
Divorce (parenting)
Elder
Family
Health Care
Marital Mediation
Professional Services
Mediator
Mediator-Arbitrator
Mediation Consultant
Custody Evaluator
Communication Skills Trainer
Mediation Trainer
Staff Developer
Conflict Coach
Facilitator
Parenting Coordinator
References available upon request.